BUTTON HISTORY
2013-09-22 16:20:46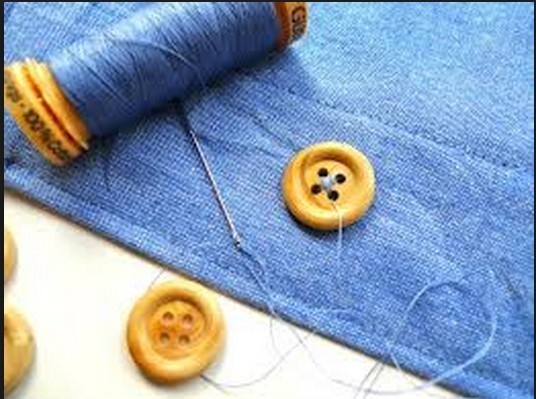 Button is often accompanied by human clothing supplies of life. The use of it, has a history of more than six thousand years. As early as in A.D. four thousand years ago, the ancestors of the persians, Iran has made buttons to use stones. In the zhou dynasty, has started using jacket stripping process, both men and women are wearing under the jacket type two pieces of clothes. Itself have officials in charge of making the dress, military baiguan do ceremony, must wear a dress. Compares a standard at that time the use of clothing, clothing system is complete. Zhou dynasty reflect the rites of zhou dynasty etiquette, "rites" and other books in the word "new", "new" are mutually knot knot, buckle knot. According to my collection of the western zhou dynasty bronze spiral buttons and archaeological discovery in our country, in the spring and autumn period and the warring states period, there is the use of buttons. Yunnan hill jinning movement in the warring states period unearthed cultural relics, has been made with blue, apple green, light gray, turquoise circular, elliptical, animal head shape and non-standard shaped buttons. Every single one or two small holes through them. Some engraving pattern, modelling is chic, gorgeous and colorful, has a beautiful satin sheen. Collection of buttons, still useful small stones, shell, animal Angle and walnuts, simple production of coconut shell buttons. It shows that we are in the zhou dynasty, the spring and autumn period and the warring states period, the Chinese nation has been using the buttons. Japan, in the middle of the ancient grave unearthed in the human body image that includes processing wheel to make the pattern, according to men's clothing is the clothing and dress, garments for narrow sleeve blouse, chest of double-breasted are connected by a button. Visible, the Japanese before burial mound period have been used for buttons. The 16th century, the Chinese put the buttons spread to Europe, at that time, only men use, fewer women users, most people just used to make a dress. Some dignitaries in order to show his rich in precious gold and silver, pearls, precious stones, diamonds, horn, antelope horn, ivory precious materials, fine made button to use. The French king Louis xiv, with 13000 pieces of precious buttons with a king robe. Useful precious in my collection, you get the horns, antelope horn, ivory, gold and silver precious precious materials of buttons.
Why button man on the right, the woman on the left?
Because modern clothing is based on western clothing. Westerners generally wear a shirt and a suit, buttons on the right
Button image
The posture of buckle buttons is habit.
In a number of long time ago, in the west, the girls usually don't own buckle buttons, generally by the young lady wear maid servants buckle buttons, button in order to let the maid button when convenient, so the woman dress buttons and the man is the opposite.
---